L.A.C - Lapasse Additives Chemicals
Solutions for formulations
Profile
Products & Markets
About L.A.C - Lapasse Additives Chemicals
Key Facts
| | |
| --- | --- |
| Founded | 1999 |
| Enterprize Class | Independent |
| Distributor Type | Specialty |
| Ownership | Private |
| Association | Union Française du Commerce Chimique |
| CEO/Key Contact | Mr Edric De Lapasse |
Lapasse Additives Chemicals is a family owned company distributing chemical specialties to various fields. L.A.C represents high quality world famous chemical manufacturers ensuring the smooth distribution of their products to the customers' manufacturing plants. L.A.C is a customer oriented distributor working in close co-operation with its principals and customers through direct and transparent communication.
We have a knowledgeable and highly motivated sales team who offer both new and well-established products with interesting solutions for the industry sectors we serve. We develop business through direct lab to lab cooperation and support our principals by providing direct contact with our customers' purchasing departments on a global scale. In addition to the general guidance and data we provide, we also support our customers by offering specific advice on formulation development and problem solving for both the typical and more novel applications of our Principals' products. We supply a broad portfolio of raw materials ranging from commodities to specialties, with a focus on ensuring that all our products are of the highest standards. We diligently follow-up all enquiries and routinely keep abreast of new regulations, whilst also benchmarking with the latest market innovations to offer improved solutions.
We welcome enquiries from principals and suppliers who consider their products and business practices to match our own exacting standards.
Facilities
France - Le Havre : non dangerous goods : liquids and powders
France - Chartres : non dangerous goods : liquids and powders
The Netherlands - Rotterdam : all goods
France - Oyonnax : Powders
Regional Coverage

Belgium

France

Netherlands
Affiliations & Accreditations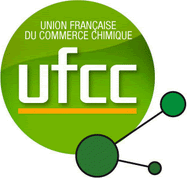 RESPONSIBLECARE
Products
Surface additives
Waxes: powders oxidized micronized emulsions dispersions
Foam regulators: defoamers deaerators
Wetting and leveling agents
Dispersing agents
Glide additives
Microbeads
Hydrophobing agents
Resins: alkyds acrylics styrene acrylics PUD VAC SBR epoxies
Corrosion inhibitors and Anti Flash rust
Fluoropolymers
Fluorinated surfactants
PTFE
Driers
Catalysts
Specialty coatings
Lubricants
Coupling agents
Matting agents
Release agents
Silicones
Silicas
Nanoparticles.
Suppliers
No Suppliers currently listed. Please visit web site for further information.
Markets
Adhesives, Sealants & Mastics
Building & Construction Products
Ceramics & Refractories
Coatings
Composites
Food & Nutrition
Home Care
Industrial & Institutional
Metals & Alloys
Paper
Personal Care
Plastics
Rubber
Textiles