KRAHN CHEMIE
making a difference….
Profile
Products & Markets
Locations
About KRAHN CHEMIE
Key Facts
| | |
| --- | --- |
| Founded | 1909 |
| Enterprize Class | Multinational Group |
| Distributor Type | Specialty |
| Ownership | Krahn Management mbH |
| Association | European Association of Chemical Distributors |
| CEO/Key Contact | Axel Sebbesse, Dr. Rolf Kuropka |
Krahn is an experienced European distribution company who recognises that success demands more than the standard solution. At Krahn, we make the difference by offering our principals a range of services and expertise that sets us apart from other distributors.
To say 'we know the customers and the customers know us' is a bold statement, but it is true. We have a wealth of experience of developing the market, maintaining the market, and expanding the market – to the benefit of our customers as well as our supplying partners.
Krahn´s organisation reflects a clear market orientation. The key for our in-depth product and application know-how, as well as our high market penetration, is an experienced industry team combining product management, technical service and sales. Our core customer segments are coatings, adhesive & sealants, construction chemicals, plastic and rubber processing, technical ceramics, photovoltaic, as well as lubricants & greases.
Krahn enjoys the confidence of many leading international producers and smaller, more specialist suppliers – altogether providing a complimentary product portfolio with synergistic effects. The basis of our partnership with our principals is transparency, trust and a shared growth strategy. We provide our supplying partners with detailed information on market developments, future trends, and the requirements for innovative products. The products distributed by us are sold and promoted under the principals' name and brands.
As a principal, you will also profit from a sophisticated logistic system including local warehousing, dangerous good management, bulk storage, packaging and blending capacities as well as sample handling.
Affilations & Accreditations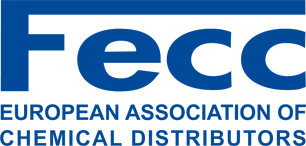 ISO9001
ISO14001
ESAD
II
RESPONSIBLECARE
making a difference….
Markets
Adhesives, Sealants & Mastics
Building & Construction Products
Ceramics & Refractories
Coatings
Industrial & Institutional
Oil & Gas
Plastics
Rubber
Products
Adhesion promoters
Antiblocking agents
Antioxidants
Defoamers
Glass beads
Metal soaps
Rheology modifiers
Wetting and Dispersing agents
Acrylics
Alkyd resins
Epoxy resins & hardeners
Polyester resins
Hydrocarbon resins
Pigments
Plasticizers
Anhydrides
Solvents
Accelerators
Synthetic rubbers
Waxes
Zirconia
Aluminium powder & pastes
Additives for plastisols
Blowing agents
Impact modifiers
Stabilizers.
Suppliers
Aditya Birla Chemicals
Arkema
Baerlocher GmbH
Braskem S.A.
BYK-Chemie
Daiso Co. Ltd
Dixie Chemical Company, Inc.
Dow Corning
Eastman
Eliokem
ExxonMobil Chemical
Galstaff Multiresine
Genovique Specialties Corp.
Gulf Chemical International
Hebron
Henkel
Infineum
Innospec
Korea Kumho Petrochemical Co.
Kyowa Hakko Europe GmbH
Lord Germany GmbH
Neville Chemical Company
Nocil Limited
Organik Kimya
Otsuka Chemical Co., Ltd.
Pigmentan Ltd
Premier Chemicals, LLC
Robinson Brothers Ltd
Sachtleben
SK Corp.
Sovitec GmbH
Taimei Chemicals Co., Ltd.
The Leneta Company
Tosoh Corporation
Toyal Europe
Toyo Aluminium K.K.
KRAHN CHEMIE Locations
Regional Coverage
Europe

Belgium (BE)
Krahn Chemie Benelux BV, Produktieweg 109, 1521 NJ Wormerveer, Netherlands
www.krahn.eu
Czech Republic (CZ)
Krahn Chemie Gmbh (Czech Republic), c/o Albis Plastic Cr S.R.O., Česká 141/66, CZ-370 01 České Budĕjovice, Czech Republic
www.krahn.eu
France (FR)
KRAHN CHEMIE GMBH, c/o ALBIS PLASTIQUE FRANCE S.A.R.L., Immeuble GEMINI II, Espace Technologique de Saint Aubin, Route de l`Orme des Merisiers, 91195 Gif sur Yvette Cédex, France
www.krahn.eu
Germany (DE)
KRAHN CHEMIE, Grimm 10, 20457 Hamburg, Germany
www.krahn.eu
Germany (DE)
KRAHN CHEMIE GMBH, Grimm 10, 20457 Hamburg, Germany
www.krahn.eu
Hungary (HU)
Krahn Chemie Gmbh (Hungary), c/o Albis Plastic Kereskedelmi Kft., Szent István út 1/A, H-3580 Tiszaújváros, Hungary
www.krahn.eu
Italy (IT)
Krahn Italia S.p.A., Via Santa Marta, 23, 20123 Milano, Italy
www.krahn.eu
Luxembourg (LU)
Krahn Chemie Benelux BV, Produktieweg 109, 1521 NJ Wormerveer, Netherlands
www.krahn.eu
Netherlands (NL)
Krahn Chemie Benelux BV, Produktieweg 109, 1521 NJ Wormerveer, Netherlands
www.krahn.eu
Poland (PL)
KRAHN CHEMIE Polska Sp. z o.o., ul. Bystra 7, 61-366 Poznań, Poland
www.krahn.eu
Romania (RO)
KRAHN CHEMIE GMBH, c/o Albis Plastic SRL, Piata Mica 10, 550182 Sibiu, Romania
www.krahn.eu