Bodo Möller Group
Engineer Chemistry
Profile
Products & Markets
Locations
About Bodo Möller Group
Key Facts
| | |
| --- | --- |
| Business Type | Multinational, Specialty Chemical Distributor |
| Distribution Sales | Group turnover was in excess of €60M in 2014. The company has grown rapidly over the last decade. |
| International Coverage | Bodo Möller Group operates in more than 20 countries in Europe and Southern Africa region |
| Ownership | Private. Family Owned |
| Accreditations | Bodo Möller has been certified according to DIN EN ISO 9001, ISO 14001, OHSAS 18001, EN 9120, and is also an assessed company according to SQAS/ESAD, Reach and Responsible Care |
Bodo Möller Chemie is a distributor of speciality chemical products with over 40 years experience. We are certified according to DIN EN ISO 9001, ISO 14001, OHSAS 18001, EN 9120, and we are also an assessed company according to SQAS/ESAD, Reach and Responsible Care. Since 1971 we are a family-run company and currently employ 120 people throughout Germany and our subsidiaries in Europe and South Africa. We are an intermediary between manufacturing industry and the producing company. With our Principals, we share the same uncompromising goal of meeting the requirements of our joint customers. To do so, we rely on our employees are not just sales people, but are experts in the discussion of chemical formulas and process technology.
This approach continues to be successful as confirmed by our Principals, supported by our customers and evident from our figures, with a consistent growth rate of 25% per annum over the last half decade.
We are keen to develop new partners, but our emphasis is on specialisation, innovative ideas, and long-term partnerships, for in our experience these provide the best results for our customers, partners, and Bodo Möller Chemie. We deliver chemical solutions in the field of Additives, Resins and Adhesives.
Facilities
Bodo Möller Chemie has 5 highly specialised local warehouse facilities in Europe dedicated to specialty chemical distribution. All storage rooms meet up to date security standards, including our separate hazardous-goods chamber to store flammable and oxidising materials or a temperature controlled section. We offer services such as repackaging and/or customized packaging services.
Affilations & Accreditations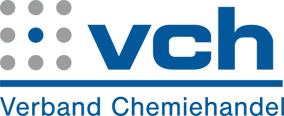 ISO9001
ISO14001
EN9120
ESAD
II
OHSAS18001
RESPONSIBLECARE
Engineer Chemistry
Markets
Adhesives, Sealants & Mastics
Building & Construction Products
Coatings
Composites
Food & Nutrition
Home Care
Industrial & Institutional
Laboratory Reagents
Metals & Alloys
Oil & Gas
Paper
Plastics
Rubber
Products
Adhesives: epoxy
phenolics
anerobics
cyanacrylates
polyurethanes
methacrylates
silicones
wood working
hot melts
sprayable. Polymers: casting resins
encapsulating systems
silicone gels
laminating resins
elastomers. Polymer additives: antioxidants
UV-absorbers
slip agents
stabilisers
antistatics
UV-titan
silanes
optical brighteners
pigments
nanotube resins. Coatings: defoamers
light stabiliser
reactive diluents
photoinitiators
rheology control agents
pigments
alkyd and epoxy resins.
Suppliers
ACC Silicones Europe
Aderis
Afcona
Ahlström Glassfibre OY
Argus
Axson Revocoat
Baerlocher GmbH
BASF
Bluestar Silicones
Clip
Cromatos s.r.l.
DOG
Dow
Dura Chemicals Inc
Ecolab
EMS Griltech AG
Eukalin
Finma-Chemie
Freeman
Goldcrest
HB Füller
Henkel
Huntsman
ICL
Imerys
L&L Products
Lamberti
Lanxess
MACtac
Molecular Products
Northstar
Nubiola Pigmentos
Permabond
PolyAd Services
Prom Chem Limited
QUIADSA
Radiant Color n.v.
Rütgers Chemicals GmbH
Scott Bader
Silysiamont SpA
Spolchemie
SPR Veolia
Sudarshan
Bodo Möller Group Locations
Regional Coverage
Africa

Egypt (EG)
Bodo Möller Chemie Egypt SAE, Plot no.3 - Square no.1141, 34 Ebad El Rahman Street, Sheraton Heliopolis, Cairo, Egypt
www.bm-chemie.com.eg
Kenya (KE)
Bodo Möller Chemie South Africa (PTY) Ltd., Head Quarter Port Elizabeth, First Floor, 34 Mangold Street, ZA-6055 Newton Park, South Africa
www.bm-chemie.co.za

Morocco (MA)
Bodo Moeller Chemie Morocco SARL AU, 46 Bd Zerktouni, Etg2 APPT N6, 20000 Casablanca, Morocco
www.bm-chemie.ma
Nigeria (NG)
Bodo Möller Chemie South Africa (PTY) Ltd., Head Quarter Port Elizabeth, First Floor, 34 Mangold Street, ZA-6055 Newton Park, South Africa
www.bm-chemie.co.za

South Africa (ZA)
Bodo Möller Chemie South Africa (PTY) Ltd., Head Quarter Port Elizabeth, First Floor, 34 Mangold Street, ZA-6055 Newton Park, South Africa
www.bm-chemie.co.za


Asia

China (CN)
Bodo Moeller Chemie (Shanghai) Co., Ltd., Room 1008-1009, South Tower, Astronautics Building, No. 222, Caoxi Road, Xuhui District, Shanghai, China
www.bm-chemie.cn
India (IN)
Bodo Moeller Chemie India Private Ltd., Level 4 E-Wing, Tex Center Bldg, Inside HDFC Compound, Chandivali Farm Road, Andheri-East, Maharashtra, 400072, India
www.bm-chemie.in

Central America, Caribbean

Mexico (MX)
Bodo Möller Chemie México, S. de R.L. de C.V., Huamantla No.81-C, Colonia La Paz, Puebla, C.P.72160, Mexico
www.bm-chemie.mx

Europe

Austria (AT)
Bodo Möller Chemie Austria GmbH, Am Hafen 6, A-2100 Korneuburg, Austria
www.bm-chemie.de

Belgium (BE)
Bodo Möller Chemie Benelux N.V., Vosseschijnstraat 40, Haven140, B-2900 Schoten, Belgium
www.bm-chemie.be

Croatia (HR)
Bodo Möller Chemie Austria GmbH, Podružnica Zagreb, Gajnice 8, 10 090 Zagreb, Croatia
www.bm-chemie.com
Czech Republic (CZ)
Bodo Möller Chemie Czech & Slovakia, s.r.o., Novodvorska 994, CZ-142 25 Praha 4, Czech Republic
www.bm-chemie.cz
Denmark (DK)
Bodo Möller Chemie Denmark Aps, Dam Holme 14-16, DK-3660 Stenlose, Denmark
www.bm-kemi.dk

Estonia (EE)
Bodo Möller Chemie Nordic Oy, Kutomotie 16, FI-00380 Helsinki, Finland
www.bm-chemie.fi

Finland (FI)
Bodo Möller Chemie Nordic Oy, Kutomotie 16, FI-00380 Helsinki, Finland
www.bm-chemie.fi

France (FR)
Bodo Möller Chemie France SAS, Rue Denis Papin, ZA de Bel Air, F-72230 Ruaudin, France
www.bm-chimie.fr

Germany (DE)
Bodo Möller Chemie GmbH, Senefelderstraße 176, D-63069 Offenbach, Germany
www.bm-chemie.de

Germany (DE)
Bodo Möller Group, Senefelderstraße 176, D-63069 Offenbach, Germany
www.bm-chemie.com
Hungary (HU)
Bodo Möller Chemie Hungary Kft., Szent Borbála tér 2., Hrsz: 11378/7/A/4, HU-2800 Tatabánya, Hungary
www.bm-chemie.hu
Latvia (LV)
Bodo Möller Chemie Polska Sp. z o.o., Ul. Karpia 21 A, PL-61-619 Poznań, Poland
www.bm-chemie.pl

Lithuania (LT)
Bodo Möller Chemie Polska Sp. z o.o., Ul. Karpia 21 A, PL-61-619 Poznań, Poland
www.bm-chemie.pl

Luxembourg (LU)
Bodo Möller Chemie Benelux N.V., Vosseschijnstraat 40, Haven140, B-2900 Schoten, Belgium
www.bm-chemie.be

Netherlands (NL)
Bodo Möller Chemie Benelux N.V., Vosseschijnstraat 40, Haven140, B-2900 Schoten, Belgium
www.bm-chemie.be

Norway (NO)
Bodo Möller Chemie Sweden AB, Önnereds Brygga 15, SE-421 57 Västra Frölunda, Sweden
www.bm-chemie.se

Poland (PL)
Bodo Möller Chemie Polska Sp. z o.o., Ul. Karpia 21 A, PL-61-619 Poznań, Poland
www.bm-chemie.pl

Russia (RU)
Bodo Möller Chemie Russia LLC, Maroseika Street 7/8, bld.1, premises 1, room 5, RUS-101000 Moscow, Russia
www.bm-chemie.de
Slovak Republic (SK)
Bodo Möller Chemie Czech & Slovakia, s. r. o., Černysevského 26, SK-851 01 Bratislava, Slovak Republic
www.bm-chemie.sk

Slovenia (SI)
Bodo Möller Chemie Austria GmbH, Am Hafen 6, A-2100 Korneuburg, Austria
www.bm-chemie.de

Sweden (SE)
Bodo Möller Chemie Sweden AB, Önnereds Brygga 15, SE-421 57 Västra Frölunda, Sweden
www.bm-chemie.se

Switzerland (CH)
Bodo Möller Chemie Schweiz AG, Rychenbergstrasse 67, CH-8400 Winterthur, Switzerland
www.bm-chemie.de

United Kingdom (GB)
Bodo Möller Chemie UK Ltd., 5300 Lakeside, Cheadle Royal Business Park, Cheadle, SK8 3GP, United Kingdom
www.bm-chemie.co.uk

Middle East

Israel (IL)
BM Chemie Israel Ltd, 4 Berkowitz Street, POBox 33111, Tel Aviv 6133002, Israel
www.bm-chemie.co.il
United Arab Emirates (AE)
Bodo Möller Chemie Middle East FZE, JAFZA Tower A (Office 0612), Jebel Ali Free Zone, PO Box 262040, AE-Dubai, United Arab Emirates
www.bm-chemie.ae

North America

United States (US)
Bodo Moeller Chemie Corp, 2220 Northmont Parkway, Suite 250, Duluth, 30096, United States
www.bm-chemie.com