Upcoming Reports
Follow @Chemagility
UK Chemical Distribution Report 2015

UK chemical distributors have generally performed robustly since the financial crisis in 2009 but industry propects to 2020 look set be characterised by a period of slower growth and downward pressure on margins
PLEASE NOTIFY ME WHEN AVAILABLE
About Chemagility Reports
All Chemagility reports utilise data and information from our own proprietary chemical distributor databases which have been developed and built over many years operating in the industry. This gives our reports unparalleled insights into the chemical distribution sector, an area where reliable infomation is notoriously hard to obtain.
Note
This report will be available in PDF format which will be downloadable from our website. If you want to purchase a printed version of the report please contact us for further details and pricing.
For free reports we ask you to supply your credentials to help prevent exploitation by automated bots as well as helping us to identify areas of interest which may help us with the development of future reports.
Further Information
Please contact us on +44 (0)1420 476191 (sales) or +44 (0)1420 520393 (general).
Lines open: GMT 8.30am - 6.00pm Monday to Friday.
Recently Published
UK Chemical Distribution Report 2016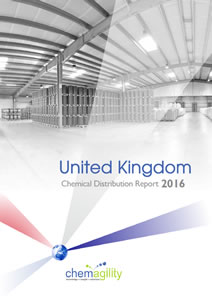 Bulgaria Chemical Distribution Report 2015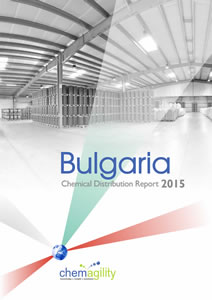 Greece Chemical Distribution Report 2015