VELOX Hamburg
European Distribution of Raw Material Specialities
Profile
Products & Markets
Locations
About VELOX Hamburg
Key Facts
| | |
| --- | --- |
| Business Type | Leading pan-European specialty chemical distributor. |
| Distribution Sales | Group turnover was €160M in 2017; an average growth rate of around 10% over the last 10 years. |
| International Coverage | VELOX currently operates 21 offices in Europe, Turkey and Russia and has an experienced international staff of over 230 employees. |
| Europe wide business development | With an extended logistics network incl. 21 warehouses in Europe, VELOX quickly and flexibly responds to its customers' needs. As a solutions provider and key connector between principals and customers, we provide technical advice and on-site support, marketing as well as documentation aid, after-sales service and more, supporting our customers at all stages of their projects. |
| Ownership | Private |
VELOX GmbH is a leading pan-European distributor of raw material specialities and solutions provider for the plastics, composites, additives, rubber, paints and coatings industries. As a key connector between raw material producers and applying customers, VELOX provides technical advice and on-site support, marketing as well as documentation aid, after-sales service and more. In 2017, VELOX made the next step in engineering plastics. Under the brand name PrimeTec® the company is developing and producing highly specialised and application-specific solutions for a wide range of plastics applications. VELOX develops these solutions in cooperation with long-term development partners.
Founded in 1993 by Bernard Goursaud and N. Max Schlenzig, VELOX is headquartered in Hamburg, Germany. The company has 21 offices throughout Europe and employs over 230 experienced employees to support its customers across Europe as well as in Turkey, Russia and China.
VELOX operates in various markets and across a wide industrial spectrum. Our sectors of activity include: automotive, wire & cable, electrical engineering, medical, packaging, building and construction, marine, tanks & l vessels, wind energy, sports & leisure, space & defence, rubber and oil & gas sectors. We offer an extensive range of high-performance products and specific market know-how particularly excelling in the fields of:
Plastics
Composites
Additives for Plastics and Rubber
Paints and Coatings
Innovation, quality, speed and reliability are VELOX' driving principles. As a strongly service-orientated company, we understand the value of building personal relationships with our customers as well as with our providers. We work to establish proactive cooperation in all aspects of our business.
Facilities
VELOX has a Europe-wide network of 21 warehouses in Europe and beyond. Each facility handles bulk, big bags, octabins, IBCs and bags. VELOX also provides repackaging and sampling services from these facilities.
Affilations & Accreditations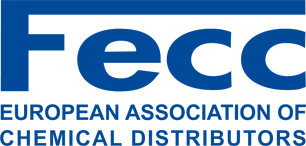 ISO9001
ISO14001
RESPONSIBLECARE
VELOX is certified according to DIN EN ISO 9001:2008 and ISO 14001:2004. We are also certified by the Responsible Care programme of the European Association of Chemical Distributors (Fecc) and have passed the SQAS audit from the European Chemical Industry Organization (CEFIC).
Markets
Additives
Adhesives, Sealants & Mastics
Automotive
Building & Construction Products
Coatings
Composites
Electronics/Engineering
Medical
Packaging
Paper
Pharmaceuticals & Health
Plastics
Rubber
Textiles
Products
TPU
PEKK
PA
Purging compounds
SB
PC/ABS
TPE
TPE-E
TPV
PMMA
LCP
PES
COC
Carbon nanotubes
Mineral fillers
Coupling agents
Impact modifier
Glass beads
Processing aids
Carbon fibers
Flame retardants
PLA
Titanium dioxide
Alkyd resin
Pyrogenic silica
Zinc dust
Precipitated barium sulphates
Aluminium pigments
Polycarbonatdiols
Oils & oil derivatives
Polyester resins
Catalysts
Reinforcements
Gelcoats
Pigments & bonding pates
Core materials.
Brands/Trade Names
ADINS® Clay/Fireproof
ASACLEAN™
Asaflex®
BONDYRAM®
CALIBRE™
CALIBRE™ MEGARAD
CARBOTHANE®
COATHYLENE®
COMBIFLOW®
COMBIGLASS®
COREMAT®
DION®
DURANOL™
DYNAFLEX®
ECO ND 15
EMERGE™
ENVIROLITE®
ESTANE®
FINEPLUS®
FINISHMAT®
GRAPHISTRENGTH®
MAGNUM™
MATLINE™
MULTIFLOW®
NANOARC®
NORPOL®
Onflex™
PANEX®
PEBAX®
Pellethane®
PENTAMID®
POLYLITE®
PrimeTec®
Q-CEL®
REPSOL HEALTHCARE®
RILSAN®
SKYBON
Skygreen®
SORIC®
SPHERICEL®
SPHERIGLASS®
STRUKTOL®
SUMIKASUPER®
Superfine®
TECOFLEX®
TECOPHILIC®
TECOTHANE®
TOPASBLEND®
TUFPRENE®
VEMAB®
VERSAFLEX®
Suppliers
Ahlström Glassfibre OY
Arkema
Asahi Kasei Chemicals Corporation
Ashland
Axalta Polymer Powders
Berry Plastics
BÜFA
Carlfors Bruk AB
Lubrizol Advanced Materials
Pentac Polymer GmbH
Polyram Ram On Industries L.P.
Potters Ballotini GmbH
Repsol
SK Chemicals Co. Ltd.
Struktol Company of America
Sumitomo Chemical Europe
Sumitomo Chemical Europe
Topas Advanced Polymers
Trinseo
Trinseo
Umicore
United INITIATORS GmbH & Co. KG
Völpker Spezialprodukte GmbH
ZOLTEK
VELOX Hamburg Locations
Regional Coverage