RICARDO MOLINA Group
Your PARTNER in SPECIALTY Products
Profile
Products & Markets
Locations
About RICARDO MOLINA Group
Key Facts
| | |
| --- | --- |
| Founded | 1927 |
| Enterprize Class | Multinational Group |
| Distributor Type | Specialty |
| Ownership | Ricardo Molina |
| Association | Asociación Española del Comercio Químico |
| CEO | Alejandro Molina |
Ricardo Molina S.A. Unipersonal is a family business founded in 1927 and engaged in the distribution of specialty products, including chemicals and natural ingredients. Ricardo Molina's scope of influence extends beyond its traditional markets of Spain and Portugal to now North and West African countries, to some areas of South America and to China.
Our strategy includes responses for our entire customer base in the form of successful and sustainable solutions. This is supported by our highly qualified team and our ability to deliver any product that could improve the competitiveness of our customers quickly, flexibly and efficiently. We always listen to our customers' needs in order to come up with creative and innovative ways to meet any requirement that will allow them to go to market as efficiently as possible. We seek to convert weaknesses into market opportunities and improved competitiveness.
With a workforce of more than 70 people, our company is committed to a set of values: ethical behaviour, respect for people, teamwork, empowerment and innovation. These values are the framework for our entire way of working and give us the strength to move forward in our ongoing pursuit of excellence.
Ricardo Molina is associated to the LEL Group and it is also part of the AECQ (Spanish Chemical Distributors Association) where it currently occupies the President chair.
Facilities
The company has a modern logistics centre in Montmeló (Barcelona), which is ideally placed to serve all of the group's subsidiaries.
Affilations & Accreditations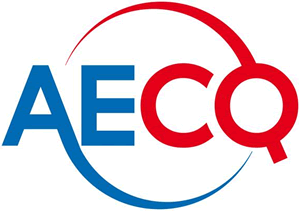 ISO9001
Markets
Adhesives, Sealants & Mastics
Agriculture
Building & Construction Products
Ceramics & Refractories
Coatings
Environmental
Food & Nutrition
Home Care
Industrial & Institutional
Laboratory Reagents
Metals & Alloys
Oil & Gas
Paper
Personal Care
Pharmaceuticals & Health
Plastics
Rubber
Textiles
Products
Thickeners
Pigments
Carbon black
Titanium dioxide
Silica
Kaolin
Zinc powder
Resins
Waxes
Potassium carbonate
Sodium gluconate
Anti-Corrosion additives
Antistatic agents
Water repellents
Floculation agents
Precipitation agents
Rheology agents
Tannin blockers
Flame retardants
Catalysts
Defoamers
Resin emulsions
Levelling & Wetting agents
Softeners
Lubricants
Antioxidants
Adhesion promoters
Cosmetic ingredients
Skin & Hair Care actives
Surfactants
Nanotechnology
Pharma API's.
Suppliers
AkzoNobel
Ashland
BASF
Borregaard
Eastman
FAR
Glanbia
Honeywell
Perstop
PQ Corporation
Vanderbilt
RICARDO MOLINA Group Locations
Regional Coverage
Africa

Algeria (DZ)
RICARDO MOLINA ALGERIE, SARL, Zone Industrielle, Beni Hamidine Lot N° 66, 16220 Eucalyptus, Algeirs, Algeria
www.ricardomolina.com
Côte d'Ivoire (CI)
RICARDO MOLINA WEST ÁFRICA SUARL, Domaine Industriel de la Sodida, Lot 12, Dakar, Senegal
www.ricardomolina.com
Mauritania (MR)
RICARDO MOLINA WEST ÁFRICA SUARL, Domaine Industriel de la Sodida, Lot 12, Dakar, Senegal
www.ricardomolina.com
Morocco (MA)
RICARDO MOLINA MAROC SPECIALITES, SA, Route 110 (par Boulevard Chefchaouni), Lot Saadi nº 20, 3ème Etage, Q.Industrielle AIN SEBAÂ, 20600 Sidi Bernousi - Zenata, Casablanca, Morocco
www.ricardomolina.com
Senegal (SN)
RICARDO MOLINA WEST ÁFRICA SUARL, Domaine Industriel de la Sodida, Lot 12, Dakar, Senegal
www.ricardomolina.com

Europe

Portugal (PT)
RICARDO MOLINA SAU, Via Laietana, 19, 2º, 08003 Barcelona, Spain
www.ricardomolina.com
Spain (ES)
RICARDO MOLINA SAU, Via Laietana, 19, 2º, 08003 Barcelona, Spain
www.ricardomolina.com

Latin America

Chile (CL)
RICARDO MOLINA COLOMBIA SAS,Calle 125 # 19-89, oficina 502, Bogota, Colombia
www.ricardomolina.com
Columbia (CO)
RICARDO MOLINA COLOMBIA SAS, Calle 125 # 19-89, oficina 502, Bogota, Colombia
www.ricardomolina.com