TER Ingredients GmbH
Profile
Products & Markets
About TER Ingredients GmbH
Key Facts
| | |
| --- | --- |
| Founded | 1908 |
| Enterprize Class | Multinational |
| Distributor Type | Specialty |
| Ownership | TER GROUP |
| Association | European Association of Chemical Distributors |
| CEO/Key Contact | Mr Christian Westphal |
TER HELL & CO. GMBH's pioneering spirit of the last 100 years has propelled the company to where it is today, a leading European distributor and trader of chemical raw materials and a dependable partner to our customers and principals.
TER HELL & CO. GMBH is also the holding company of the TER GROUP. TER HELL & CO. GMBH's headquarters are situated in Hamburg - the gateway to Europe, and from here we manage our international subsidiaries that form the TER GROUP, thus successfully operating a global position of procurement, selling, and logistics.
Our business success is an interaction of several key factors that includes: providing customer satisfaction through the provision of high quality products certified to DIN EN ISO 9001:2000 and HACCP and supported with knowledgeable and experienced employees, the ability to operate both locally and internationally, guaranteeing cost efficient and punctual deliveries, financial independence to maintain operational flexibility, and working with highly reputable suppliers many with whom we have a long-standing relationship.
We are proud of our long tradition and experience, but our focus is very much on the future. We continue to adapt our product range to meet the needs of our customers as well as advancing our international operations to strengthen our Pan-European network and our presence globally. By developing our position as a major distribution business we will become one of the top 5 specialty chemical distribution organisations in Europe.
Regional Coverage

Germany
Affiliations & Accreditations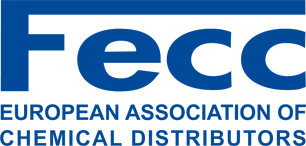 ISO9001
RESPONSIBLECARE
Products
Please refer to our website www.terhell.com
Suppliers
Chongqing Polycomp International Corp.(CPIC)
Clariant
Dorfner
Dover Chemical
Elotex AG
Evonik
ExxonMobil Chemical
Huntsman
Infineum
Invista
Kuraray Europe GmbH
Leuna Tenside
Polytrade
Royal Adhesives & Sealants
Sonneborn Refined Products B.V.
Sumitomo Bakelite
Synthomer Limited