Grupo ADI
Solutions for High Performance Chemicals
Profile
Products & Markets
About Grupo ADI
Key Facts
| | |
| --- | --- |
| Founded | 1997 |
| Enterprize Class | International |
| Distributor Type | Specialty |
| Ownership | Grupo ADI |
| Association | Asociación Española del Comercio Químico |
| CEO/Key Contact | Jordi Simó |
Grupo ADI started operating in 1997 and is a set of companies whose headquarters are in Spain. It has its own corporate structure in Algeria, Brazil, China, Egypt, France, India, Morocco and Portugal. Its main activity is the distribution of chemical products to different industries. ADI Group also exports to countries worldwide via third-party distributors.
Grupo ADI's main business sectors are the distribution of chemical products to the textile, paper, paint, construction, electroplating, industrial cleaning and maintenance markets, in addition to selling measuring instruments for quality control.
The operating divisions in Spain are:
Coatings, Adhesives & Construction Chemicals
Industrial cleaning & Maintenance
Textile Dyes & Chemicals, Paper

Industrial Specialities
Instruments
The professionalism of Grupo ADI is endorsed with the ISO 9001* Certificate (valid in the Coatings, Adhesives & Construction Chemicals Division) that ensures certain quality standards in its internal management system and in the way it supplies products and provides services to its customers are in line with current regulations.
Grupo ADI is a member of the Commitment to Progress programme (Responsible Care) – an active and public commitment to progress in our activities in relation to safety, health and the environment.
Grupo ADI is signed up to REACH, regulation that governs the registration, evaluation, authorisation and restriction of chemical substances and preparations, guaranteeing a high level of protection of human health and the environment and the free circulation of substances in the internal market.
Facilities
Spain
Callús (Barcelona)
Madrid
Algeria
Jijel

Brazil
Mauá – SP

Portugal
Porto
Lisboa
Pombal
Regional Coverage

Spain
Affiliations & Accreditations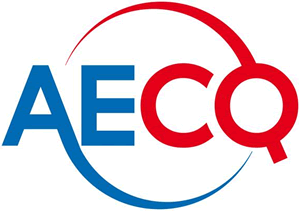 ISO9001
RESPONSIBLECARE
Products
Alkyd resin
Thermoplastic A. resin
Hydroxy A. resin
Silicone and Sodium oleates
Setting modifiers
Pigments
Dispersing agent
Cellulose ether thickener
Fibers
Titanium Dioxide
Styrene acrylic emulsion
Pure acrylic emulsion
Biocides
Homopolymer emulsion
PUD
Emulsifier
Polysacaride
PVOH
Degreasers
Oils
Fluids
Cleansing
Sanitizing liquids
Dryers
Acrylic thickener
Vinyl acrylic emulsion
Vinyl veova emulsion
Redispersable powder emulsions
PU/PES
Precision scales
Viscosity equipment.
Brands/Trade Names
Actane
Adinox
Adiprint
Adisil
Akucell
Alba Firbre
Alkycolors
APT 100
APT 60
Aquacolors
Auxiplast
Bayferrox
Baygard
BYK MAC
Calgon N
Disperbyk
Dispersmat
Eagle
Edolan
Egedry
Elpelyt
Enprep
Hisa
Hostapur OSB
Kukdo
M-Calcio
Mirco-Tri-Glos
Orgal
Orgawhite
ORP
Pentaguard
Pentrasil
Promex
Solventcolors
Spetctro-Guide
Tanaterge
Targon
Teepol
Titanium Dioxide
Tylose H
Tylose HS
Tylose MH
Tylose MHS
Tylovis
Witcobond
Woodcolors
Zeliquid
Suppliers
AkzoNobel
APT
Baxendon Chemicals Ltd
Brecamp
BYK-Chemie
Clariant
Convergent Group
Dow Corning
Eagle Chemicals
EGE Kimya
Enthone
Faci
ICL Group
IQE
Lanxess
Metalest
Mikro-Technik
Orgachem
Organik Kimya
Prom
SE Tylose GmbH & Co. KG
Siebec
SIOEN Chemicals
Tanatex Chemicals
Tork
Markets
Adhesives, Sealants & Mastics
Building & Construction Products
Coatings
Home Care
Industrial & Institutional
Instruments/Equipment
Metals & Alloys
Paper
Textiles