Bodo Möller Chemie GmbH
Engineer Chemistry
Profile
Products & Markets
About Bodo Möller Chemie GmbH
Key Facts
| | |
| --- | --- |
| Founded | 1974 |
| Enterprize Class | Multinational |
| Distributor Type | Specialty |
| Ownership | Bodo Möller Chemie GmbH |
| Association | Verband Chemiehandel |
| CEO/Key Contact | Mr Frank Haug |
Bodo Möller Chemie is a distributor of speciality chemical products with over 35 years experience. We are certified according to ISO 9001:2000 and ISO 14001:2005 and we actively participate in the Responsible Care programme. Bodo Möller Chemie is also an assessed company according to ESAD II.
Since 1971 we are a family-run company and currently employ 90 people throughout Germany and our subsidiaries in France, Austria and Poland, Benelux and Italy. We are an intermediary between manufacturing industry and the producing company. With our Principals, we share the same uncompromising goal of meeting the requirements of our joint customers. To do so, we rely on our employees are not just sales people, but are experts in the discussion of chemical formulas and process technology.
This approach continues to be successful as confirmed by our Principals, supported by our customers and evident from our figures, with a consistent growth rate of 25% per annum over the last half decade.
We are keen to develop new partners, but our emphasis is on specialisation, innovative ideas, and long-term partnerships, for in our experience these provide the best results for our customers, partners, and Bodo Möller Chemie. We deliver chemical solutions in the field off Additives, Resins, and Adhesives.
Facilities
Bodo Möller Chemie has 5 highly specialised local warehouse facilities in Europe dedicated to specialty chemical distribution. All storage rooms meet up to date security standards, including our separate hazardous-goods chamber to store flammable and oxidising materials or a temperature controlled section. We offer services such as repackaging and/or customized packaging services.
Regional Coverage

Germany
Affiliations & Accreditations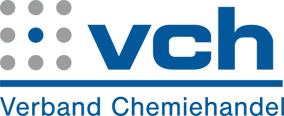 ISO9001
ISO14001
ESAD
II
RESPONSIBLECARE
Products
Adhesives: epoxy
phenolics
anerobics
cyanacrylates
polyurethanes
methacrylates
silicones
wood working
hot melts
sprayable. Polymers: casting resins
encapsulating systems
silicone gels
laminating resins
elastomers. Polymer additives: antioxidants
UV-absorbers
slip agents
stabilisers
antistatics
UV-titan
silanes
optical brighteners
pigments
nanotube resins. Coatings: defoamers
light stabiliser
reactive diluents
photoinitiators
rheology control agents
pigments
alkyd and epoxy resins.
Brands/Trade Names
Acryperl®
Agomet®
Albaflow®
Aradur®
Araldite®
Arathane®
Baerostab®
Betaclean™
Betafill™
Betalink™
Betamate™
Betaprime™
Betawipe™
CAF®
Carbital™
Ecepox®
EFKA®
Epocast®
Eriopon®
Eticol®
Etimelt™
Feriaplast™
Freeman®
Irganox®
Irgastab®
Irgazin®
Lapox®
MACbond
MACmount
Melapur®
Metasheen®
Microlen®
Micronic™
NauticGrip™
Perma®
Permabond™
PolyAd®
Radglo®
RenCast™
RenShape®
Rhodorseal®
Rhodorsil®
Shelfplus®
StarStuck™
Syntacol™
Telalit®
Tinuvin®
Ureol®
Wood-Lok®
Xymara™
Suppliers
Arkema
Atul
Baerlocher GmbH
BASF
Bluestar Silicones
Dow Automotive
Ecolab
Henkel
Huntsman
ICL Group
Imerys
Johnson Matthey
MACtac
Molecular Products
Northstar
Permabond
Perma-tec
PICA
PolyAd Services
Sachtleben
Scott Bader
Silysiamont SpA
Spolchemie
Markets
Adhesives, Sealants & Mastics
Building & Construction Products
Coatings
Composites
Home Care
Industrial & Institutional
Laboratory Reagents
Metals & Alloys
Paper
Plastics
Rubber