TER FRANCE S.A.R.L.
Profile
Products & Markets
About TER FRANCE S.A.R.L.
Key Facts
| | |
| --- | --- |
| Founded | 1996 |
| Enterprize Class | Multinational |
| Distributor Type | Specialty |
| Ownership | TER GROUP |
| Association | Union Française du Commerce Chimique |
| CEO/Key Contact | Mr Raimar Berg |
TER FRANCE S.A.R.L. is part of the TER GROUP, an international distributor and trader of chemical raw materials. The TER GROUP has over 100 years experience in the chemical distribution sector. From its headquarter in Hamburg, the TER GROUP manages its international subsidiaries successfully operating globally in procurement, logistics and sales.
The TER GROUP's success is an interaction of several key factors that includes: providing customer satisfaction through the provision of high quality certified products and supported with knowledgeable and experienced employees, the ability to operate both locally and internationally, guaranteeing cost efficient and punctual deliveries, financial independence to maintain operational flexibility, and working with highly reputable suppliers with many of whom we have a long-standing relationship.
The TER GROUP has a long tradition in the chemical distribution industry, but the focus is very much on the future. The TER GROUP continues to adapt its product range to meet the needs of the customer as well as advancing its international operations to strengthen its Pan-European network as well as its presence globally. By developing the TER GROUP's position as a major distribution business it will become one of the top 5 specialty chemical distribution organisations in Europe.
Regional Coverage

France
Affiliations & Accreditations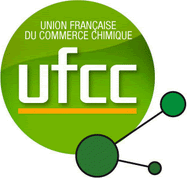 RESPONSIBLECARE
Products
Castor oil and derivatives
Linseed oil and derivatives
Rapeseed oil
Redispersable powder polymers
Cellulose ethers
Defoamers
Anti shrinkage agents
Dispersing agents
Wetting agents
Thickeners and other additives
Hydrocarbon resins
Waxes
Pigments
Copolymers
Elastomers
Polybutenes
Wax emulsions
Food preservatives
thickeners
fatty acids etc.
Suppliers
Dairen Chemical Corp
ExxonMobil Chemical
Huntsman
Invista
Münzing Chemie GmbH
Romonta GmbH
Markets
Adhesives, Sealants & Mastics
Building & Construction Products
Coatings
Food & Nutrition
Home Care
Industrial & Institutional
Paper
Personal Care
Plastics
Rubber