C H Erbslöh GmbH & Co. KG
Specialty Chemicals & Industrial Minerals
Profile
Products & Markets
About C H Erbslöh GmbH & Co. KG
Key Facts
| | |
| --- | --- |
| Founded | 1876 |
| Enterprize Class | Multinational |
| Distributor Type | Specialty |
| Ownership | C H Erbslöh Group |
| Association | European Association of Chemical Distributors |
| CEO/Key Contact | Mr Christopher Erbsloh |
C.H. Erbslöh KG is a distributor of specialty chemicals and industrial minerals. Since the founding of the company in 1876, it has always been privately-owned. Carl Hugo Erbslöh IV, the great grandson of the company's founder Carl Hugo Erbslöh, is the president of the company.
The company's strengths are its employees who convince with their substantial chemical and technical knowledge. Furthermore, eleven international subsidiaries in Central and Eastern Europe and five carefully selected partners from across Europe, enable C.H. Erbslöh to cover the whole European market. The Group's headquarters are located in Krefeld, Germany.
C.H. Erbslöh pays attention to high quality standards. Thus, the company has its own analytical laboratory as well as two R&D labs at its disposal where the quality of the products is systematically and regularly checked.
Our major warehouse facility is located in Krefeld, Germany. Warehouse capacity amounts to 4500 pallet slots and in total our warehouses permits stocking of up to 2800 t. Our fully integrated computer system enables the optimal use of storing positions and avoids adjacent storing of incompatible products, as well as abiding by the First in - First out principle to ensure that there are no expiry stock issues. There are four separate halls for storage of hazardous goods with a total capacity of 160 tons, a bunded commission area and several loading bridges enable rapid truck loading and unloading.
We are a member of the LEL Group for Speciality Chemicals and Minerals – The European Alliance of Independent Technical Distribution Specialists www.lel-group.com
Facilities
The Group's facilities also include a modern tank farm with plastic and stainless steel tanks with a total capacity of 250 tons. Bulk deliveries can be transferred into IBC or smaller containers providing the ability to service the smaller customers. All storage facilities comply with the latest environmental standards and ecological requirements in Germany.
Regional Coverage

Germany
Affiliations & Accreditations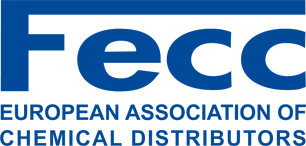 ISO9001
ESAD
II
RESPONSIBLECARE
Products
Additives / Emollients
Adhesion promoters
Aluminium pigment
Anti static agents
Basic fluids
Bentonites
Biotechnological / Plant and Marine derived cosmetic actives
Dispersants
Dispersing agents
Dispersions
Dry films
Dyes
Emulsifiers
Emulsion Breaker
Linseed oils & derivatives
Masterbatches of accelerators and antioxidants
Silver films
Slipping agents
Solder mask
Stabilizers
Succinoglycan and Xanthane gums.
Brands/Trade Names
Affinispheres®
Alstrip™
Aquadag®
Armoslip®
Armowax®
Beracare®
Brad-Chem®
Caspol®
CHE®
Coscat®
Cuprothick™
DAG®
Diak®
Dixie®
Duragrip®
Elvax®
E-Spheres®
FGA®
Filling Spheres®
Flowtac®
Foam Free 940™
Fusabond®
Halox®
HiTEC®
Hydriol®
Jaguar®
Kolate®
Manalox™
Micropatch®
Mirapol®
Molydag®
Nanofill®
Novofloc™
Oildag®
Paricin®
Plexon™
Pyrax®
Rain Forest Specialties®
Remover™
Rhodicare®
Rhodorsil®
Rodo®
SLA®
Syncal®
Syntran®
Tremico®
Tytan™
Unilene®
Vanax®
Vancote®
Vanstay®
Varox®
Veegum®
Zeosil®
Zinborel®
Suppliers
Acheson Industries Europe
Afton Chemical
AkzoNobel
Albermarle Corporation
Alfachimici
Aloecorp, Inc.
B&T Company
BASF
Bluestar Silicones
Borica
Cromatos s.r.l.
DuPont
Envirospheres Pty Ltd
Erbslöh Lohrheim
Ferro Corporation
Flexsys
Halox®
Hein Chemische Verfahrenstechnik GmbH
Kelisema
Kusumoto Chemicals
Momentive
Nihonboshitsu Co., Ltd
Petroquimica União SA
Rhodia
RT Vanderbilt Company, Inc
Solabia Group
Vertellus Specialties Inc
Markets
Adhesives, Sealants & Mastics
Building & Construction Products
Ceramics & Refractories
Coatings
Environmental
Food & Nutrition
Industrial & Institutional
Laboratory Reagents
Oil & Gas
Personal Care
Pharmaceuticals & Health
Plastics
Rubber
Textiles