TER HELL PLASTIC GMBH
Profile
Products & Markets
About TER HELL PLASTIC GMBH
Key Facts
| | |
| --- | --- |
| Founded | 1977 |
| Enterprize Class | Multinational |
| Distributor Type | Specialty |
| Ownership | TER GROUP |
| Association | European Association of Chemical Distributors |
| CEO/Key Contact | Mr Christian Westphal |
TER HELL PLASTIC GMBH is one of the leading distributors and compounders of plastic raw materials in Central Europe and is part of the TER Chemicals Distribution Group. The TER Chemicals Distribution Group has over 100 years experience as a major distributor and trader of chemical raw materials in Europe and worldwide.
TER HELL PLASTIC offers the full range of thermoplastic and thermoset polymers from standard grades to tailor-made compounds. To support its large sales volumes of commodity plastics in Germany, TER HELL offers a broad range of engineering plastics as well as the company's own compounded grades.
TER HELL PLASTIC specialises in small order lots and short lead times whilst providing customer service and technical consulting to the highest level. TER HELL PLASTIC utilizes a network of regional warehouses to provide a fast customer service.
The TER Chemicals Distribution Group has a long tradition in the chemical distribution industry, but the focus is very much on the future. The TER Chemicals Distribution Group continues to adapt its product range to meet the needs of the customer as well as advancing its international operations to strengthen its Pan-European network and its presence globally. By developing the TER Chemicals Distribution Group's position as a major distribution business it will become one of the top 5 specialty chemical distribution organisations in Europe.
Regional Coverage

Germany
Affiliations & Accreditations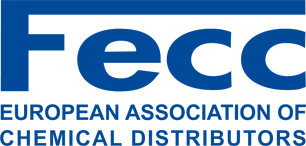 ISO9001
RESPONSIBLECARE
Products
Acrylonitrile Butadiene Styrene(ABS)
Polymethyl Methacrylate(Acrylic/PMMA)
Polyethylenes(PE-HD/LDPE/LLDPE/VLDPE)
Polyamide/nylon(PA6
66
46)
Polycarbonate(PC)
Polypropylene(PP)
Thermoplastic Elastomers/Vulcanates (TPE
TPV)
Polyethylene Terephthalate(PET)
Polybutylene Terephthalate(PBT)
Polystyrene Acrylonitrile(SAN)
Polystyrene Butadiene Styrene(SBS).
Brands/Trade Names
Akulon®
Arnite ®
Arnitel®
Bakelite®
Chemiton®
Clearflex®
Edistir®
Eraclene®
Flexirene®
Franprene®
Greenflex®
Infino®
Keripol®
Kostil®
K-Resin®
Lucofin®
Plexalloy®
Plexiglas®
Pleximid®
Polystyrol
Riblene®
Sarlink®
Sinkral®
Stamax®
Stanyl®
Stapron E®
Staren®
Starex®
Staroy®
Starsen®
Tarnoform®
Terez®
Xantar®
Suppliers
Azoty Tarnow
Chevron Phillips Chemical
Clariant
DSM
Evonik
Lucobit
Mitsubishi Engineering Plastics
Momentive
Teknor Apex
Versalis
Markets
Plastics
Polymer Distribution