Aceto France SAS
Profile
Products & Markets
About Aceto France SAS
Key Facts
| | |
| --- | --- |
| Founded | 1987 |
| Enterprize Class | Multinational |
| Distributor Type | Specialty |
| Ownership | Aceto |
| Association | Union Française du Commerce Chimique |
| CEO/Key Contact | Philippe Potelle |
Aceto France S.A.S. has been a leading distributor of pharmaceutical and chemical products for the last 20 years. Aceto France S.A.S. is an operating subsidiary of Aceto Corp. Incorporated in 1947, Aceto Corp. is an international company engaged in the marketing, sale and distribution of Human Health products, Pharmaceutical Ingredients and Performance Chemicals.
Strategic relationships with manufacturers of pharmaceutical, nutraceutical, agricultural and specialty chemical products serve as a valuable resource to Aceto customers. Combined with a strong global technical network, this differentiates Aceto from commodity distribution companies.
Highly experienced staff, one-third of whom are technically trained across the Aceto organisation enable Aceto to meet individual customer needs. Our marketing, sales, regulatory and technical professionals possess an intimate knowledge of worldwide sources of supply and product applications, as well as statutory and technical requirements. Many of Aceto's professionals are respected leaders in their industry, bringing 25 or more years of experience to customer applications. This longevity has fostered confidence and loyalty among customers and suppliers.
Over the last 20 years Aceto France has developed a real expertise in sourcing, regulatory support, quality assurance and marketing of chemically derived pharmaceuticals, specialty chemicals, cosmetics, nutritionals and active pharmaceutical ingredients. Our services include, but not limited to, carrying out GMP audits by qualified staff worldwide, assessment of documentation, and compliance with REACH regulation.
Regional Coverage

France
Affiliations & Accreditations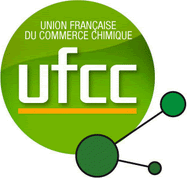 ISO9001
RESPONSIBLECARE
Products
1- (2
4-Dichlorophenyl) -2- (1-imidazolyl)ethanol
4- (2-Carboxybenzyloxy)-phenyl acetic acid
4- (2-Chloroethyl) morpholine hydrochloride
4- (4-Fluorobenzoyl)-Butyric acid
4- (Dimethylamino)-Pyridine
2- (isocyanatoethyl)-Benzene
2- (Trimethylsilyl)ethanol
Acetylacetone
5- acetylsalicylic acid methyl ester
Adenine
L- Alaninol
Allylamine
Suppliers
No Suppliers currently listed. Please visit web site for further information.
Markets
Adhesives, Sealants & Mastics
Agriculture
Ceramics & Refractories
Coatings
Composites
Industrial & Institutional
Laboratory Reagents
Personal Care
Pharmaceuticals & Health
Plastics
Rubber