Lavollée SA
Industry & life sciences specialty raw materials
Profile
Products & Markets
About Lavollée SA
Key Facts
| | |
| --- | --- |
| Founded | 1963 |
| Enterprize Class | Independent |
| Distributor Type | Specialty |
| Ownership | Private |
| Association | Union Française du Commerce Chimique |
| CEO/Key Contact | Mr Herve Ory Lavollée |
Lavollée SA is a medium size organisation which is still family owned and managed. For over 50 years we have been recognised as a successful, professional and focused organisation for the distribution of specialty chemicals and minerals.
The relationship with our Principals is very deep and we consider ourselves as the commercial branch of our Principals, who in-turn profit from our total and complete feed-back of the local market.
Our sales team is composed of chemists and chemical engineers specialised in the specific industries for which they are responsible.
Lavollée SA is a reliable partner and supplier, it holds significant inventory levels which is a key strength in the marketing of specialty chemicals imported from distant countries.
All of the products are marketed under the Principal's brand and over the last 10 years our average growth has been in excess of 15%. This is due to our emphasis on a market and product selective approach in the fields in which we have expertise.
Lavollée SA has made significant investments in IT, quality systems, and knowledge of European regulations.
Lavollée SA is a member of LEL Group for Speciality Chemicals and Minerals - The European Alliance of Independent Technical Distribution Specialists. The company is also a member of the UFCC (Union Française du Commerce Chimique). Hervé Ory-Lavollée is the current President of this association and sits on the board of the FECC.
Facilities
Lavollée SA has storage facilities in Le Havre, North of Paris, Lyon, and Grasse (South East).
We subcontract our logistical needs through long term contracts, thus enabling the subcontractor to invest in modern warehousing operations which are almost entirely dedicated to our requirements. This brings flexibility and allows Lavollée SA to focus on sales development.
Regional Coverage

France
Affiliations & Accreditations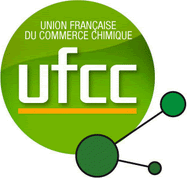 ISO9001
ISO14001
RESPONSIBLECARE
Products
Pharmaceutical lactose
Super disintegrant
Aspartame
Vanilline
Ethyl vanillin
Polyvinyl pyrolidone
Vegetable oils
Kaolin
Bentone
Rheology modifiers
Attapulgite
Molybdenum oxide and disulphide
Sodium molybdate
Ammonium molybdate
Thio-carbamate
Organomolybdate
Friction modifiers
Graphite
Platicisers
Sebacic acid
Castor derivatives
Flavours
Aroma chemicals
Titanium dioxide
Polyester Hydrocarbon Acrylic resins
Pigments
Non toxic solvents
Anthracite
Amines
Talcs
Coloured clays.
Brands/Trade Names
Advantex®
Agerite®
Alkenster®
ASP®
Attagel®
Beracare®
Bindzil®
Brad-Chem®
Color Clay®
Colorana®
Darvan®
Desilube®
Finalux®
Hallcomid®
Halox®
Hombitan®
Kolate®
Micronix®
Microthene®
Molysulphide®
Paraplex®
Pharmatose®
Plasthall®
Prejel®
Primellose®
Satintone®
Sirius®
Smectone®
Stevial®
Supertab®
Sylysia®
Translink®
Vanfre®
Vansil®
Veegum®
Whitetex®
Suppliers
Asbury Carbons
BASF
Beraca Sabará Químicos e Ingredientes
Climax Molybdenum Co
Denomega
DMV-Fonterra Excipients
Fedchem
Firmenich
HallStar Company
Jost Chemical Co.
Kao Corporation
Novant Chemicals
QolorTech bv
Sylisiamont SpA
The Nutrasweet Company
Tiarco Chemical
Markets
Adhesives, Sealants & Mastics
Agriculture
Ceramics & Refractories
Coatings
Environmental
Food & Nutrition
Industrial & Institutional
Laboratory Reagents
Oil & Gas
Personal Care
Pharmaceuticals & Health