S Goldmann GmbH & Co. KG
Profile
Products & Markets
About S Goldmann GmbH & Co. KG
Key Facts
| | |
| --- | --- |
| Founded | 1919 |
| Enterprize Class | Multinational |
| Distributor Type | Specialty |
| Ownership | Goldmann Group |
| Association | Verband Chemiehandel |
| CEO/Key Contact | Mr. Rainer Goldmann |
Goldmann has over 85 years of history supplying speciality chemicals to the European market. They have an extended market position as an exclusive representative of a variety of leading chemical producers.
The main areas of commercial activity are within fine chemicals, catalyst precursors and dyes where Goldmann has developed its expertise as a specialty product steward in agro- and pharma-synthesis, as well as of a variety of chemistry related technical industries.
Golmann are committed to developing tailored solutions for the individual needs of their customers and as a result they place enormous effort in the quality control management of their established and new sources of materials.
The emerging Chinese market is a focus for Goldmann (Sichuan) Chemicals Co. Ltd. From their office in Chengdu they coordinate their marketing, sourcing activities, and toll-manufacturing (both customer formulations and proprietary developments under brands) using certified Asian producers.
Goldmann is a member of the Pan-European Distribution Network PlusChem.
Regional Coverage

Austria

Germany
Affiliations & Accreditations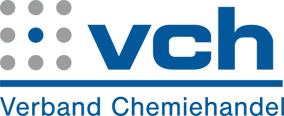 Products
Acetonitrile
Antimony Compounds
Borates
Building Blocks
Catalysts
Cobalt Compounds
Cobalt Manganese Blends
Complexing Agents
Cosmetic Dyes and Raw Materials
Flame Retardants
Flavour and Fragrance Intermediates
Hydride Chemicals
Imidazoles
Iodates/Iodides
Lithium Compounds
Manganese Compounds
Metals Salts
Microelement Chelates
Organobromine Compounds
Paper Chemicals
Phosphorus Compounds
Rare Earth Compounds.
Brands/Trade Names
Bacote 20
Budit
Dabeersen
Dabiron
Dabquelan
Dabquel-Mix
Diphones
EsterX-Solution
Goldflam
Kelantren
Red-Al
SDMA
Storflam
Venmet
Venpure
Vitride
Zirgel K
Zirmel 1000
Suppliers
Boai NKY
Budenheim Ibérica
Clariant
Coremax Taiwan Corporation
Jingkun Oilfield Chemistry
Joseph Storey and Company, Ltd
MEL Chemicals
Polyram Ram On Industries L.P.
Quimetal Industrial S.A.
Rohm & Haas
S A Dabeer
Sensient Technologies Corporation
Stratcor
Uranus Chemicals Co. Ltd.
Vivimed Labs Limited
Markets
Agriculture
Ceramics & Refractories
Coatings
Environmental
Food & Nutrition
Laboratory Reagents
Oil & Gas
Paper
Personal Care
Pharmaceuticals & Health
Plastics
Textiles