The information you are trying to access is for PREMIUM subscribers only. Below is an example of the more detailed infomation on distributors available to PREMIUM users.
Premium Access is available from €75/month (£62.5/month) or $105/month when purchased on an annual contract basis. Go to our PREMIUM page for more information or CLICK HERE for a full list of features.
Example Corporate Data Card for a Distributor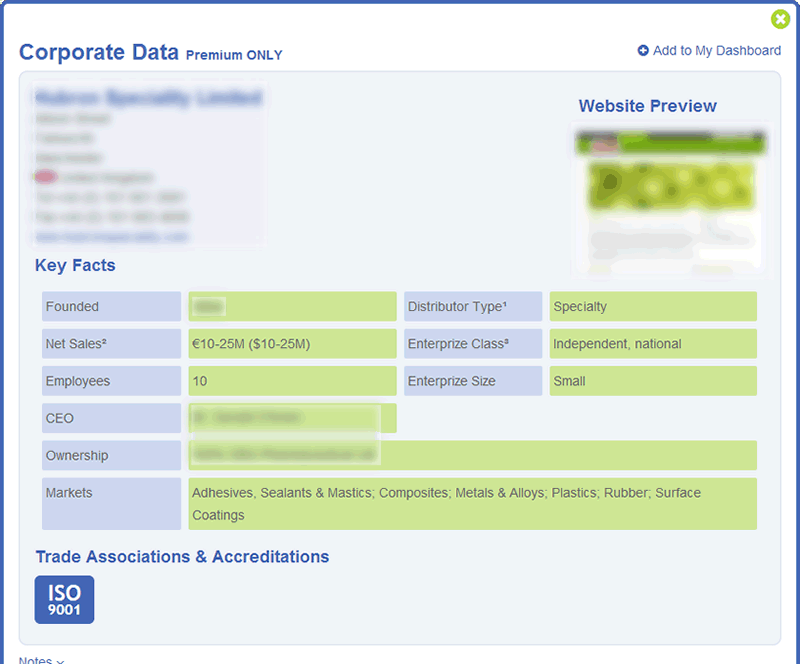 NB: The identity of the company, and information indentfiable to the company, has been deliberately obscured.