TER Chemicals Distribution Group
Profile
Products & Markets
Locations
About TER Chemicals Distribution Group
Key Facts
| | |
| --- | --- |
| Business Type | Multinational, Specialty Chemical Distributor. |
| Distribution Sales | Turnover in 2017: EUR 382 million. The TER GROUP has achieved an average growth rate of around 5% over the last years |
| Knowledgeable and Experienced | Over 100 years experience in the chemical distribution and trading industry. |
| International Coverage | International presence with offices located on 10 countries |
| Ownership | Private. Westphal family |
Are you looking for a reliable trading company for raw materials and specialty chemicals? A trustworthy supplier that can offer you certainty in terms of price and quality, along with just-in-time precision? We are all that. But with TER Chemicals you get far more than just a competent distributor. With our expertise, we are able to offer you comprehensive advice on product development.
TER Chemicals has been in business for well over a hundred years. After such a long time, we know what's important and where we're headed. With our headquarters situated in Hamburg- the gateway to Europe, TER Chemicals manages its international subsidiaries in North America, Asia and all over Europe. Our aim is very clear: We want to be your holistic partner for procurement, logistics and product development. We want you to make us your first choice because you value our service: the certainty regarding price and quality, the just-in-time precision, the product know-how.
Since 1993 we have been certified to the ISO standard. We also take part in the Responsible Care program not only in order to improve the environment, but for product responsibility and to ensure safety in the workplace and on transport. We regularly audit our suppliers to ensure that our customers receive the highest quality of products available.
Affilations & Accreditations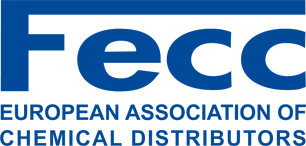 ISO9001
HACCP
RESPONSIBLECARE
Markets
Adhesives, Sealants & Mastics
Animal Nutrition & Health
Building & Construction Products
Coatings
Composites
Environmental
Food & Nutrition
Home Care
Industrial & Institutional
Pharmaceuticals & Health
Plastics
Rubber
Products
Amorphous polyalphaolefins (APAO)
Polyester polyols
Octene/Ethylene/Butene Copolymers
Hydrocarbon resins
Polybutenes/Polyisobutylenes
Depolymerized rubbers
Phenolic resins
PE-/FT-Waxes
Ethylene vinyl acetate(EVA)
Styrene butadiene styrene(SBS)
Thickening agents
Sweeteners
Flavours
Amino acids
Waxes
Anti-caking agents
Preservatives
Antioxidants
Acidulants
Epoxy vinyl ester resins
Glass fibers
Unsatureated polyester(UP)
Accelerators
Solvents
Pigments
Defoamers
Glycols
White oil
Suppliers
Alban Muller International
BASF
Clariant
Dystar
Evonik
ExxonMobil Chemical
Ferro Corporation
Givaudan
Ineos
Infineum
Innophos
Jungbunzlauer®
Kronos
Kuraray Europe GmbH
Lanxess
Momentive
Morton Salt
Paramelt BV
Romonta GmbH
Romonta GmbH
Royal Adhesives & Sealants
Sasol
sbhpp
ShinEtsu
SK Global
Solvay Chemicals
Sonneborn Refined Products B.V.
TSRC Corporation
Versalis
TER Chemicals Distribution Group Locations
Regional Coverage
Asia

Hong Kong (HK)
TER HONGKONG LTD., Room 2201, Fortress Tower, 250 Kingsroad, Hong Kong, Hong Kong
www.terchemicals.com


Europe

Denmark (DK)
Ter Nordic APS, Lucernemarken 23, 5260 Odense S, Denmark
www.ternordic.com
France (FR)
TER FRANCE S.A.R.L., Immeuble Rimbaud, 22 Avenue des Nations, CS 60011, Villepinte, 95926, France
www.terfrance.fr

Germany (DE)
TER Chemicals Distribution Group, Börsenbrücke 2, D-20457 Hamburg, Germany
www.terchemicals.com
Germany (DE)
TER Chemicals Rhein-Main, Hafenstraße 22, 65439 Flörsheim am Main, Germany
www.terchemicals.com

Germany (DE)
TER Ingredients GmbH, Börsenbrücke 2, D-20457 Hamburg, Germany
www.teringredients.com

Italy (IT)
TER ITALIA S.R.L., Via B. Crespi, 19, MAC 4, 4° Piano, 20159 Milano, Italy
www.teritalia.com
Portugal (PT)
TER AS PORTUGAL UNIPESSOAL, LDA, Rua do Moinho Vermelho, Cascais Office, 2º andar, Letra H, 2645-449 Alcabideche - Cascais, Portugal
www.ter-as.pt

Spain (ES)
TER AS Productos S.L., Rambla Cataluña 77, pral. 1ª B, 08007 Barcelona, Spain
www.ter-as.com

Spain (ES)
TER Ingredients S.L., Rambla Cataluña 77, pral. 1ª B, 08007 Barcelona, Spain
www.teringredients.es
Switzerland (CH)
TER SCHWEIZ AG, Bahnhofstraße 15, 9553 Bettwiesen, Switzerland
www.terchemicals.com

United Kingdom (GB)
TER (UK) LIMITED, Milton Hall, Ely Road, Milton, CB24 6WZ, United Kingdom
www.teruk.co.uk


North America

United States (US)
GEHRING-MONTGOMERY INC., 710 Louis Drive, Warminster, 18974, United States
www.gehring-montgomery.com

United States (US)
Keim Additec Surface USA, LLC. (US), PO Box 10, LaGrange, 60525, United States
www.keim-additec.com